The island chain of the Whitsundays is an essential location to visit within the Great Barrier Reef as it sits in an area of the reef that is particularly colourful and vibrant. A veritable kaleidoscope of vivid blues, stunning reds and vibrant yellows can be found just off the shore of any number of the chain's main islands including Daydream Island, Hamilton Island, Long Island and South Molle Island (to name just a few) as well as the pristine white sands of the highly popular Whitehaven Beach. Due to being right in the heart of the reef, a Great Barrier Reef tour from the Whitsundays means you'll take a minimal amount of time to head straight out to the Great Barrier Reef to spend the day scuba diving, sailing, snorkelling or any other type of activity you wish to partake in. If it's your first time scuba diving then you'll also be in the right place with the Whitsundays as there are numerous opportunities for beginners to start with operators who cater to everyone from the entry level to the advanced, and the abundant marine life in the waters around the Whitsundays means you'll be able to come face to face with turtles, giant fish and – if you're feeling game – even sharks. The islands themselves also offer various on-shore activities, with Hamilton Island (the largest in the chain) in particular having a bevy of things for visitors to do including shopping, drinking & dining, bush walking, go-karting and much more – as well as the chance to simply relax in beautiful tropical surroundings and soak up some sunshine on the incredibly clean beaches. Some of the most popular Whitsundays tours and cruises include: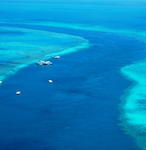 The largest floating pontoon in Australia, Reefworld is an activity-lover's paradise that sits out on the water at Hardy Reef and serves as a location where people can take part in a variety of both water and land-based things to do. Choices of ways to spend your day at Reefworld include taking a tour to see that amazing marine life aboard a specially-designed semi-submersible, explore the environment of the reef from the seated underwater viewing chamber, hit the waters and go for a snorkel, and much, much more.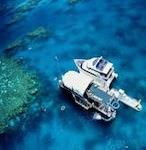 Another massive reef activity pontoon can be found at Knuckle Reef, one of the most acclaimed spectacular Great Barrier Reef sites. This tour option will let you make the most of the incredible Whitsundays by letting you board one of the premier seafaring vessels in the region (enjoying a morning tea along the way) and heading to Knuckle Reef where you'll be presented with a bunch of recreational and leisure options for your enjoyment. Scuba diving, snorkelling, on-board massages and more are just some of the choices you'll have to enjoy yourself on this water-borne entertainment hotspot.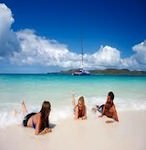 Two of the most popular and sought-after destinations in the entire Whitsundays region are the target destinations of this tour, with Hamilton Island being the largest and most feature-rich resort island in the Whitsundays chain, and Whitehaven Beach being widely renowned for its unique style of natural white silica sand which has earned it a vote as one of the top 10 beaches in the world. You'll get to spend three hours worth of relaxation and adventure time on Hamilton Island however you see fit, then enjoy the seven kilometres worth of pure, untouched sand on Whitehaven Beach for a comprehensive Great Barrier Reef island experience.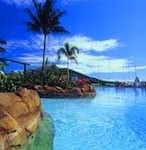 An island in the Whitsundays chain that is home to a lovely and luxurious resort and spa, Daydream Island provides a relaxing escape for anyone looking to de-stress. A full day's worth of resort activities await – laze the day away poolside or on the stunning adjacent beach, take a swim, or stroll along and see the local wildlife at play including wallabies and a huge variety of birdlife which inhabit the island.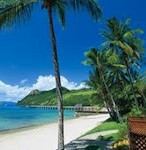 South Molle Island is brimming with lush rainforest that give it a distinct level of greenery and a specific nature focus as opposed to some of the other resort-level islands in the Whitsundays chain. Located in the heart of the Whitsundays National Park, South Molle has a rich indigenous cultural history and is full of numerous varieties of native animal and plant life that contribute to its distinct character. The second half of the tour will take you to experience the bliss that only the pristine white silica sands of Whitehaven Beach can offer to provide an extremely well-rounded Barrier Reef tour experience.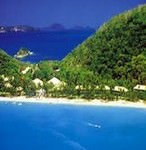 Hammocks swinging under palm trees, golden sandy beaches, and 2500 acres of untouched tropical rainforest are just some of the highlights of what to expect when visiting the Whitsundays' Long Island. The embodiment of a postcard-worthy island image, Long Island is a wonderful destination for a day visit for not only a natural getaway but also a relaxation experience with full spa facilities and a comprehensive range of watersports and activities to take part in all within easy reach of the island's main docking area.